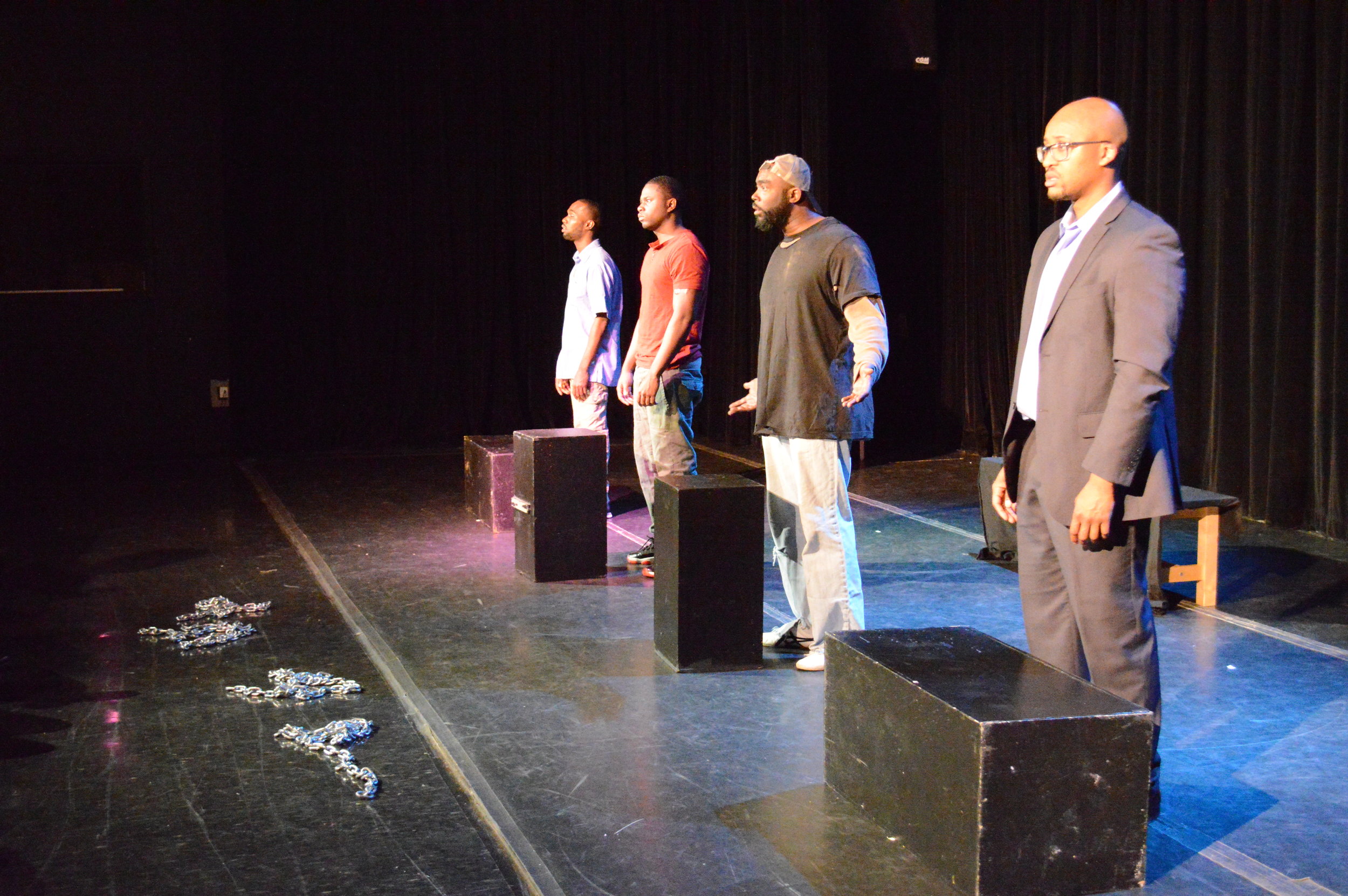 Chasing Gods synopsis: Pastor Deidra Curtis is set to speak at her own church after a month hiatus. Her last sermon sent the community into an uproar and invited a media circus, because of the questionable things she stated about the victims of a horrible tragedy. The Curtis family does not agree with her actions and they all go searching for their own meaning of life, leaving Deidra feeling isolated. Immanuel, Deidra's husband of seventeen years, is searching through the music he abandoned years ago. The oldest son, Elijah, is searching through the loss of a friend. Olivia, the daughter, searches through a different religion. While Pop's, Deidra's seventy-six-year-old father, searches through his struggle with dementia.
Read excerpt HERE
Stuck synopsis: Jacob Charles has just received news that his girlfriend of three years is expecting their first child but he can't seem to stop having dreams about someone else. He tries to unpack all of these thoughts through therapy. Little does he know that his therapist, Whitney Armstrong, is going through her own problems trying to manage a relationship with a married woman.
Read excerpt HERE
Brothers of Affliction synopsis: Tempers flare and old wounds are reopened in Brothers of Affliction, an unflinchingly raw look at the relationships of three troubled siblings and the dark secrets that bond them at the same time tear them apart. After a bar fight leads them to spending an indefinite amount time with each other, the brothers begin to break down their troubled past and search for a solution as the night goes on.
Read excerpt HERE
LEVI synopsis: Levi Green has just found out that his father's church is to be torn down. Now, after 13 years away from his hometown and his Bible-wielding pastor father, Levi's headed back home. Confronting his father about his unpermissive parenting and the many secrets left untold about Levi's mother, this trip home is rife with the strain of some much-needed conscience cleansing. Will Levi and his father be able to come to terms with who they are to each other, or will the tension of this showdown forever tear them apart?
Read excerpt HERE
A Simple Hello synopsis: Jamal Johnson, a thirty year-old African-American man, consumed with a failing marriage, meets the elderly, Caucasian — and highly eccentric — Gertrude Mabins at a local bus stop. Just as the friendship provides a healing balm for their individual concerns, a stranger from the past resurfaces, turning everyone's world upside down.
Chainz synopsis: A young teen has been gunned down and his killer set free, which leads to protests around the country. One protest in particular gets out of hand and lands four men from four different walks of life in a holding cell at the local police station. Through sadness, anger, joy, and tears these four men learn about each other...and more importantly, about themselves...being endangered species in Americ
Read excerpt HERE
Broken synopsis: Told mostly through monologues, Five women come together and discuss life after losing their children to gun violence. These women search for strength after experiencing tragedy.
Read excerpt HERE
Hoodies synopsis: Hoodies tells the story of a young teen who was gun down by a white police officer and the aftermath stemming from it. We get an in depth look at before, during, and after the tragedy from the people it affected the most.
Troy and Tracy's wedding night
Pushing
Choices
Worthless
Steve and Eve
Honor Thy Mother
One Minute Plays
Mars/Venus
THEATRE
Circle of Discontent
Jim, James, and Jamie
Becoming
Legalization
Women, acting like men, catcalling, in Bachelor City